Today I'm joining others in Blogville and encouraging you to {This Moment}
SEE BEAUTIFUL
.
The shot above was taken last winter while out walking the girlz. I turned around to find Schatzie sitting and looking at the sunrise. My girlz really help me to slow down and See Beautiful and for that I am grateful.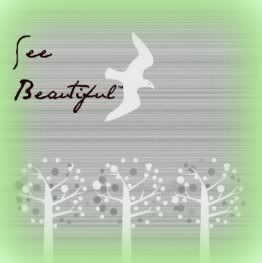 Join us every 2nd Friday of the Month
If you remember from yesterday's post I said I was going to challenge you today. So get your camera or cell phone ready....I'm encouraging you to SEE BEAUTIFUL, snap it and send it to my friend Lydia over at
SEE BEAUTIFUL
.Now send your photo(s) to ---
lcrissmays@seebeautiful.com
For every photo that is sent to SEE BEAUTIFUL til the end of December, the folks there will donate $2 per photo up to $1000 dollars that will then be donated to
Saint Anne's Center/Lantern House
. This is a Homeless Shelter located in Utah. What makes this shelter unique are a couple of things....#1 our buddy
GOOSE
and his mom Michelle, are personally involved in the work at this shelter and #2. I think this just might be the first shelter that will have a specific area for pets and their family. And if all this wasn't cool enough, our friend
Sugar
is also donating $1 per blog that joins this Blog hop (up to $100). So what are you waiting for---get out there and snap, snap snap!!
If you submit a photo---please come back and leave a comment stating you did so...I wanna see your SEE Beautiful Shots!!
Thanks, val